San Diego VA Approved Condos For Sale in 2022 | 2023
Posted by Scott Taylor on Tuesday, July 12, 2022 at 10:50 PM
By Scott Taylor / July 12, 2022
Comment
If you have previously been in the military and are looking for a new home, you may want to check out available condos, when you're searching for your next address.
A great thing about condos is that they are easier to keep up with in terms of maintenance, and they are often located in the heart of what is going on in the city.
READ: San Diego vs. San Jose: Which California City is Best in 2022 | 2023?
While they are a little different than traditional houses, they can come with some major perks.
For example, it's not too hard to purchase one, if you're eligible for a VA loan.
Here's a look at the process of finding a VA approved condo in San Diego, so you can see if it's something that may suit your family's needs.
VISIT: San Diego's Top 5 Luxury Home for Sale Markets in 2022 | 2023
Here's a quick rundown of our list:
VA Loans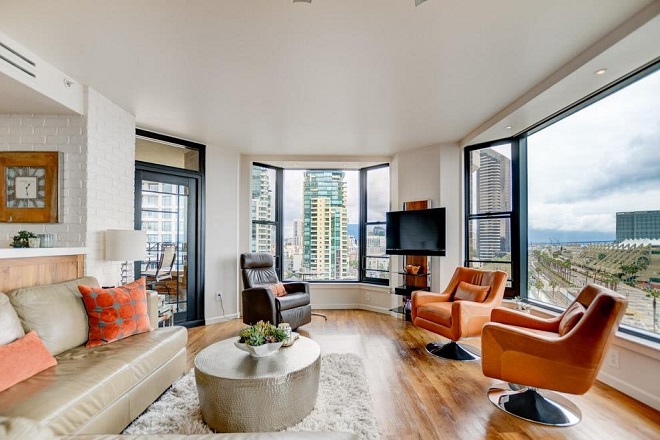 VA, or Veterans Administration, is a government agency you may have heard of.
They are responsible for keeping up with the nation's veterans and offering them a number of different programs and benefits.
TOP POST: San Diego Mortgage Rates: Trends, Predictions, & Forecasts in 2022 | 2023
One of these is a VA loan, which is given towards the purchase of a new home.
Of course, you must be eligible for this type of loan to get one, as there are a few stipulations.
READ: 6 Reasons San Diego is California's #1 Real Estate Buy in 2022 | 2023
A service member must have completed:
2 years of military service


6 years as a Reservist/National Guardsman


90 days active duty when the nation was at war, or


181 days active duty in times of peace
Along with this type of loan, you won't be required to offer up a down payment and will have low interest rates as well.
Make sure you check out our San Diego VA mortgage loan articles for more details.
VA Approved Condos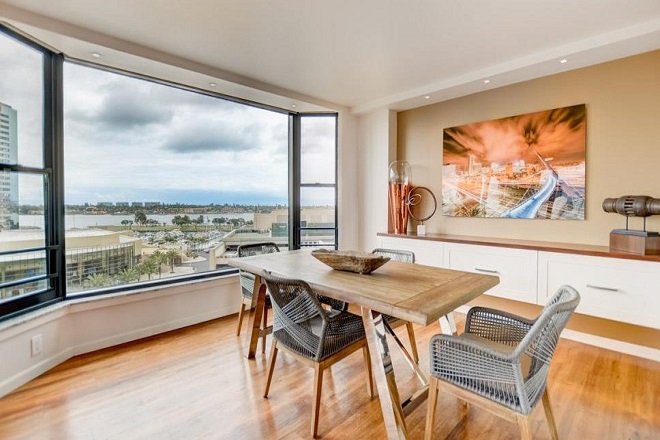 There are already many condos that are approved to receive this kind of loan.
In order to find an approved condo, you'll first need to search the database on the VA website.
JUST UPDATED: San Diego's 7 Best Places to Live in 2022 | 2023
This will help you find condos that you can purchase in the areas you are interested in around San Diego.
The buildings have to go through a special process in order to be eligible and they must meet certain requirements as well.
JUST UPDATED: San Diego Real Estate Market Forecast in 2022 | 2023
You can't just go find a condo in any complex and hope you'll get a loan approval, which is essentially what the process previously consisted of.
The entire building has to be vetted now, which can streamline the process and make it easier to find what you want.
Get Pre-Approved in 60 Seconds...
(No Social Security Number Needed)
By proceeding, you consent to receive calls and texts at the number you provided, including marketing by auto-dialer, pre-recorded voicemail, and email, from this site's operators about real estate related matters, but not as a condition of purchase. You also agree to our Terms of Service, and to our Privacy Policy regarding the information relating to you. Message and data rates may apply. This consent applies even if you are on a corporate, state or national Do Not Call list. This site is protected by reCAPTCHA and the Google Privacy Policy and Terms of Service apply.
VA Condominium Rules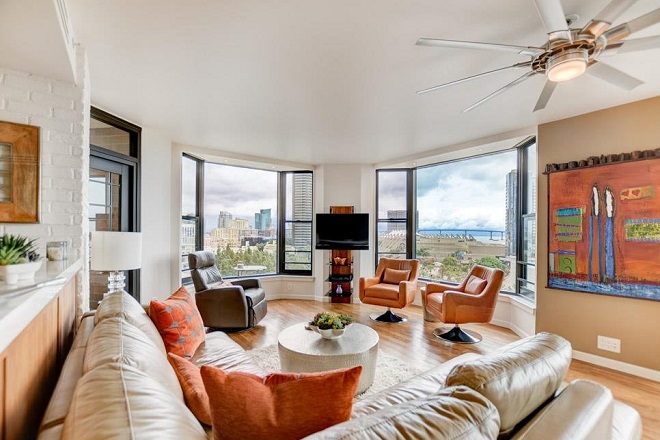 Here is a look at the rules that a complex must follow in order to meet the VA regulations:
They must be able to produce 3 years of financial documents, which are in good order.


No one person or company can hold more than 10% of the units.


There can only be 10% or fewer units that have HOA fees that are 60 days late.


They must have a minimum of 35% of units occupied.


They must have at least 20% of their budget readily available, to protect against damages, emergencies, and other things.


All units must be covered by insurance policies.
These rules must be met by all condo buildings that want to be certified for VA loans.
If they don't meet them, then they won't be accepted.
If you find a condo you want and it is eligible for a VA loan, most of the work is done for you.
TOP POST: 5 San Diego Housing Predictions in 2022 | 2023
However, if the condo you want to purchase is not eligible for that type of loan, there are three things you can do.
You can meet with the board or management of a property and ask them if they would be willing to get on the VA loan approved list.
It can be a lengthy and invasive process, but it can also be quite worthwhile to a given property.
You can also consider getting a different type of loan, if you are really in love with a property and don't want it to go to someone else.
Each type of loan has its pros and cons, so you'll likely want to meet with a real estate agent to discuss what your options are and how to get the best deal.
The third thing you can do is just keep looking.
VISIT: San Diego's 7 Wealthiest Neighborhoods in 2022 | 2023
Even if you have your heart set on a property that isn't eligible, if you wait a little while, it may become eligible, or you may end up finding something you like more.
Keep in mind that finding one of these condos doesn't necessarily guarantee that you will get a loan to buy one, but if the site is eligible, and you are also, there's a good chance you'll get the VA loan you'll looking forward to.
Tips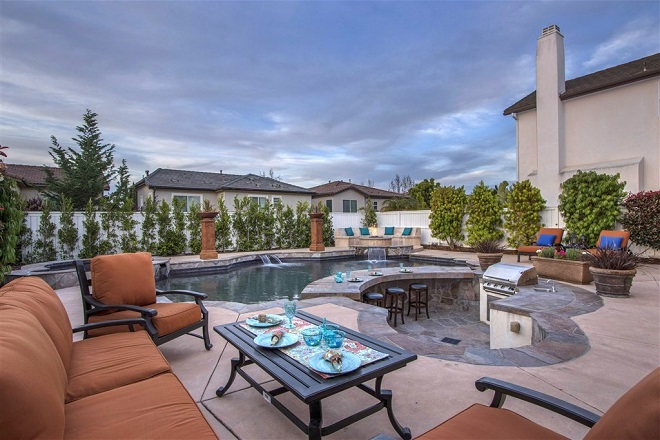 Although you might be anxious to get into a new home, don't hesitate to take your time when looking for applicable condos.
You still want to get a good deal, even if you are eligible for a loan that has the perks that a VA loan has.
VISIT: San Diego's 10 Most Affordable Neighborhoods in 2022 | 2023
Furthermore, this is where you will potentially be living for a long time, so you want to be sure you like the area and enjoy the place.
If you still aren't sold on a condo, there are a few more things that make them a great place to live.
You'll likely have access to amenities that would normally cost you extra, like security, fitness areas, or pools.
NEW POST: San Diego's Best 5 Private Country Clubs in 2022 | 2023
The Takeaway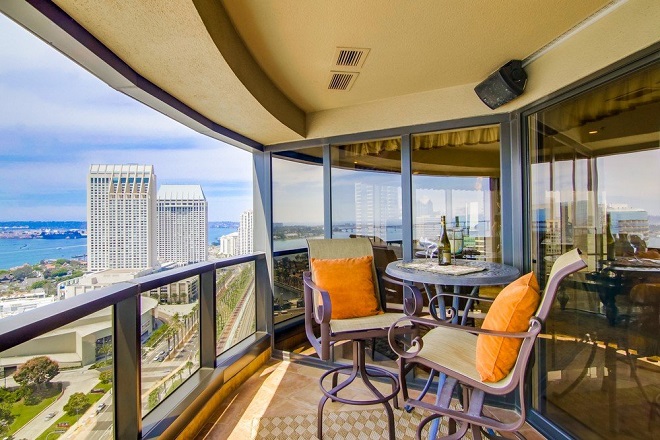 There's no right answer when it comes to what type of home you can purchase for your family with a VA loan.
This means you can even choose a condo, if that's something that interests you.
Until recently, you were able to choose which condo you wanted and possibly get approved for a loan, but now things are a little bit different.
READ: 7 Reasons to Buy a Home in San Diego in 2022 | 2023
Now you must search for eligible units via the VA page, which can help you find prospective places in different areas.
It will also show you a condo report, so you'll know what to do next.
There are many reasons to choose a condo over a traditional home, especially if you don't need a lot of space.
TOP POST: San Diego Housing Bubble? 5 Reasons Why It Won't Crash in 2022 | 2023
They are cheaper, you won't be responsible for high maintenance costs, and there are often high levels of security in place.
What do you think?
☎ I would love to help assist you with your home purchase, home sale, or home loan - please feel free to give me a call, text, or use the form below.
Your VA Condo Insider,
Scott
Get Scott's Personal Help Below...
Where Do You Want To Go Next?
By clicking "Send" I/We agree by electronic signature as stated below: 1) To be contacted by telephone even if the telephone number appears on a State/National Do Not Call registry or any company's Do Not Contact lists. 2) To this website's Privacy Policy and Terms of Use.
See Our Top Blog Posts Below...
See San Diego's VA Approved Condos Below...